Looking for warm snacks to eat during these colder months? There are plenty of warm snacks you can easily make at home, many of which use seasonal fall produce and healthy ingredients.
It's in the colder months that we tend to have more indoor gatherings and game nights, where warm snacks are much appreciated by guests.
Snacks like sweet potato fries and warm dips with fresh veggies make excellent party snacks.
When you're at home alone, you should also be cognizant of eating healthier snacks. Instead of making that quick, easy, yet not very nutritional grilled cheese as a snack, try one of these healthier warm snacks perfect for fall or winter.
Below are 10 warm snacks you're sure to enjoy at home: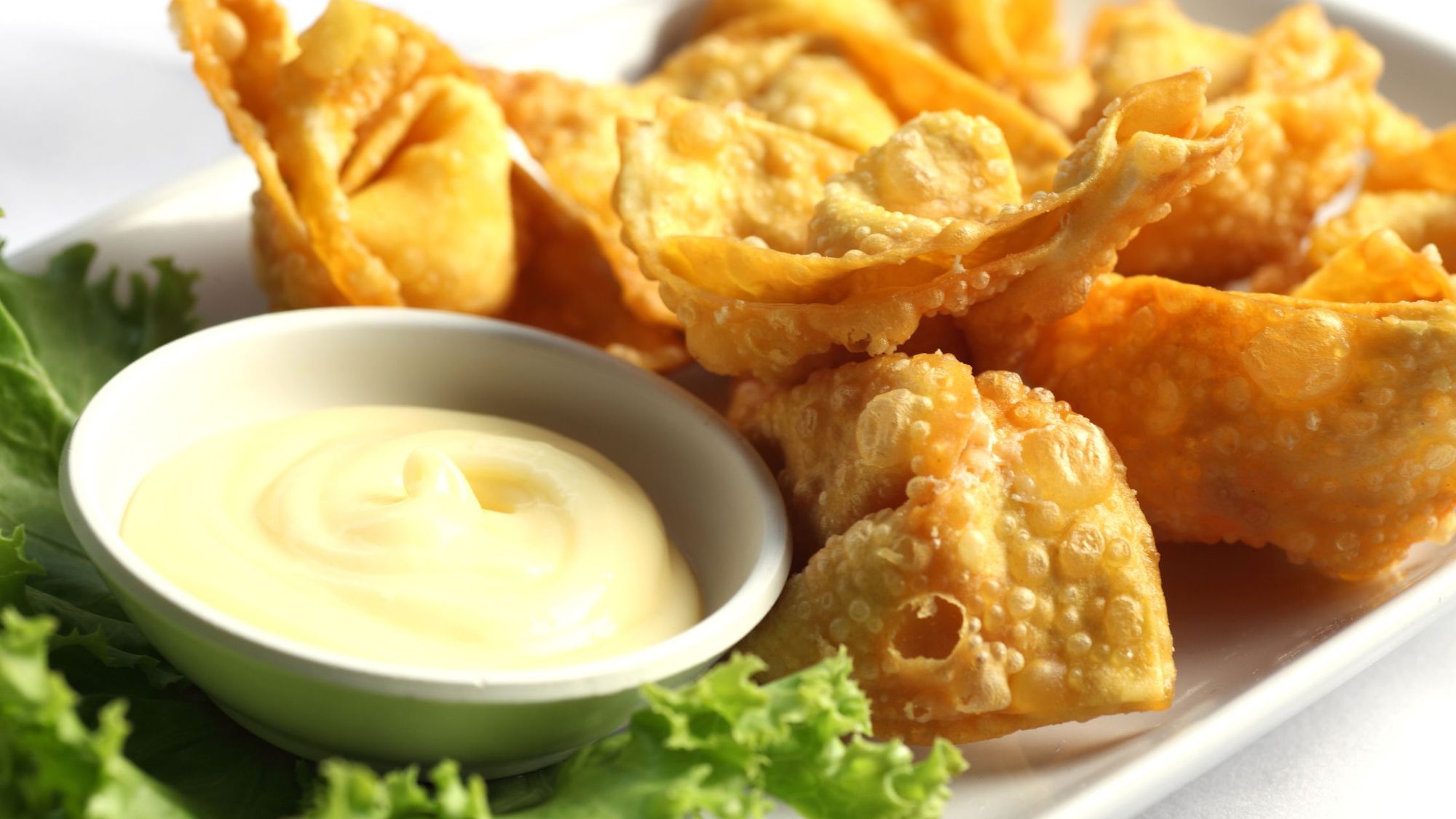 1. Wontons and Dumplings: Bite-Sized Warm Snacks
Bite-sized warm snacks such as wontons and dumplings are always a hit. Korean wontons, for example, are filled with vegetables and beef, and you can also buy something like frozen pork and chive dumplings to make at home as a warm snack as well.
Some people make handmade wontons and dumplings with the filling of their choice. Others buy them frozen. Either way, these bite-sized delights are a fantastic fall and winter snack choice when you're at home and in the mood to snack on something tasty.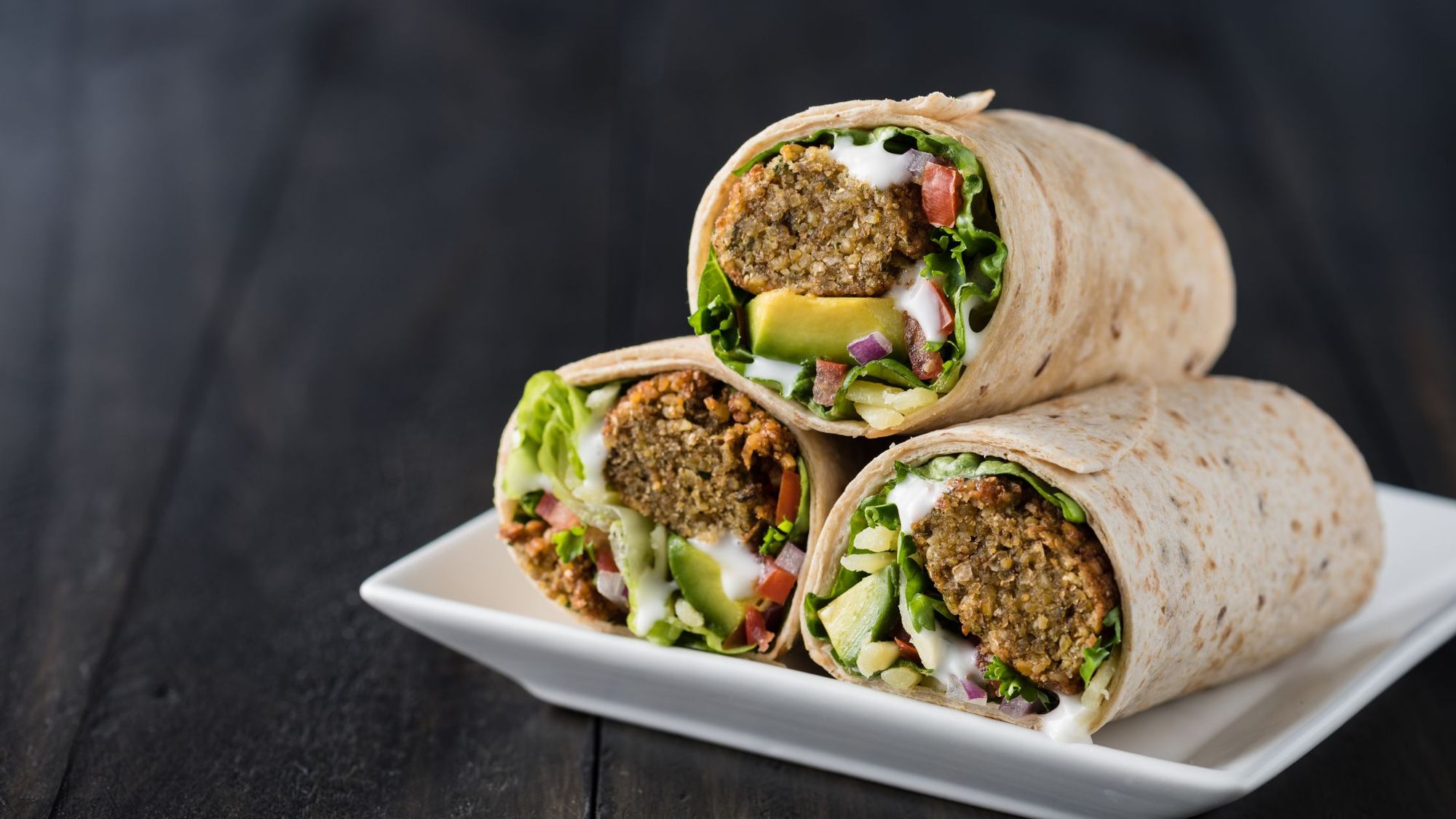 2. Falafel Lettuce Wraps
Grab a head of butter lettuce (or iceberg lettuce), some falafel balls and veggies to make simple falafel lettuce wraps. Falafel patties are made from ground chickpeas, so they're very filling. You won't need to eat many of these to feel satisfied.
3. Dark Chocolate Banana Bread
Yes, banana bread is considered a treat and you shouldn't eat the whole loaf, but a warmed-up slice of banana bread is one of those tasty and comforting warm snacks that everyone loves.
Homemade banana bread is typically healthier than store-bought banana bread, especially if you use dark chocolate chips in your recipe.
There are many health benefits of dark chocolate and it's definitely the best type of chocolate to use in your recipe.
4. Warm Dip with Veggies
Artichoke dip, onion leek dip, eggplant dip – the list goes on. There are endless dip recipes out there to make and dip whole grain bread or veggies into for a healthy snack. Check out these 4 homemade dip recipes that are truly delicious concoctions to dip your veggies in.
5. Boneless Pork Bites or Chicken Bites
It's always a good idea to keep a couple boxes of frozen boneless pork bites or chicken bites in your freezer. It's one of those warm snacks that you'll be happy you have on-hand, as you can simply lay them on a baking tray and warm them up in the oven, and enjoy. They require no prep time or chopping, and it's one of those quick warm snacks perfect to hit the spot on a cold day.
6. Egg Bites
Egg bites aren't just a breakfast snack. These savory warm snacks can be served any time of day. The best part about making egg bites is that all you have to do is throw all of your desired ingredients (along with the eggs) into a greased muffin pan, and bake in the oven for about 16 minutes, and voila. An easy-to-eat, tasty and healthy snack perfect for in-between meals.
You can get creative with egg bite recipes, and make your own up.
Some people like to stick with the classic ham and cheddar. Others like veggie egg bites with lots of peppers, broccoli, and mushrooms.
You can make up your own recipe such as using canned artichoke hearts, cheddar cheese, and chili flakes for a spicy and cheesy artichoke egg bite.
Don't go overboard on the cheese (just a light sprinkle of cheese on top), and your egg bites will be super healthy.
7. Stuffed Peppers
There are countless healthy 'stuffed peppers' recipes available online, from broccoli cheddar stuffed peppers to Italian sausage and cheese or ground beef 'lasagna style' stuffed peppers.
If you're watching your weight, this is certainly a snack idea you'll want to master how to make. Experiment with different types of stuffed peppers to find one you love the taste of. We're more likely to eat healthier snacks when we find something we love eating and enjoy making.
8. Sweet Potato Fries
You can make your own sweet potato fries quite easily by cutting fresh sweet potatoes into slices, and tossing them in a bit of olive oil, salt and spices (such as cajun seasoning blend) before baking them in the oven.
Many people like to sprinkle a tiny bit of sugar on their hand-cut sweet potato fries before cooking them, for extra caramelization.
You can make sweet potato fries in a regular oven or in an air fryer.
The reason why this is a healthy snack is because of the many health benefits of sweet potatoes. Sweet potatoes promote a healthier gut and are a great source of fiber, essential vitamins, and minerals. They contain vitamin A, vitamin C, vitamin E, vitamin B6, magnesium, potassium, and are considered a nutrient-dense food and a healthy carb.
9. Mini Apple Banana Oat Muffins
Mini muffin trays will come in handy this season as you start making more and more snacks at home. Mini muffins are a great way to exercise portion control. You don't need to eat an entire large muffin, which will typically have a lot of calories.
Check out this recipe for baby apple banana oat muffins you can make at home with your mini muffin tray for a healthy yet sweet-tasting snack.
10. Stuffed Mushrooms
Similar to stuffed peppers, there are many stuffed mushroom recipes available online. However, sometimes it's as simple as placing a small dot of cheese in the center of the mushroom before baking it. Stuffed mushrooms are warm snacks that can either be incredibly simple, or complex with added ingredients like crab meat. It's up to you – that's the fun of it.
Find Out the Best Diet Plan For You, Based on Your DNA
Find out the optimal diet for you, based on your genetic makeup, by taking a CircleDNA test and reading your genetic diet and nutrition reports. You'll learn which foods you might be sensitive to, which foods you might need more of, which vitamins you might need more of, and the optimal diet plan for you, based on your DNA.